Central to the religious life of the school is the person of Jesus Christ who came among us 'as one who serves' (Luke 22.27). Our Catholic school is committed to reaching out to help those in need, through charitable outreach initiatives. All outreach activities connect to the person of Jesus Christ and to the sacraments, especially the Eucharist. Drawing on the Catholic Social Teaching of the Church, we have a deep commitment to supporting a range of charitable organisations, families and individuals in need.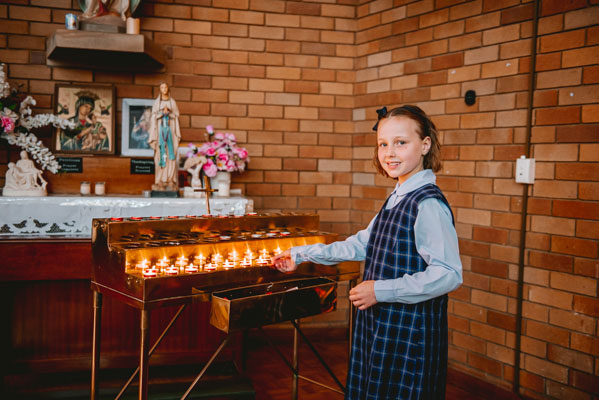 Social outreach is another important aspect of life at St Ambrose Catholic Primary School. Each year our students, parents, and staff have been involved in many outreach programs that focus on advocacy and practical support. Our school are very active supporters of the Society of St Vincent de Paul offering help through regular food donations and teams of parents and staff participate in Brekky Van and Night Patrol services.
We also have a very active Mini Vinnies group of students who initiate and coordinate several outreach programs at school each year. Our student leaders also organise Colour House days throughout the year that provide information about and raise money for several Catholic organisations.